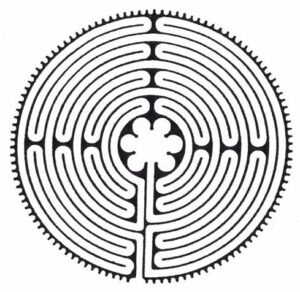 "The Chartres Cathedral Labyrinth underwent one of several reconstructions in the early 13th century, during the Gothic period. People believed they were constructing the most Divine thing on earth in honour of God, and the layout and architecture of both the cathedral and the labyrinth were made to fit the demands of sacred geometry. " (http://www.labyrinth.org.nz)
There is one single tortuous path traversing all of the labyrinth to the centre and the same pathway back out. For the Christian walking the labyrinth it is a journey of meditation and contemplation. On the inward journey we strip away all our failings and failures acknowledging them as 'sin' and seek forgiveness and renewal. At the centre, emptying ourselves, we meet with God as Spirit, and, on leaving, we carry his refreshing in spirit back out to our lives and the world we live in – you might say we leave with purpose, but also there is affirmation as unique individuals known and loved by God.
This labyrinth is at Ness Gardens by the picnic lawns, it is an Ariadnes labyrinth but can be used in the same way .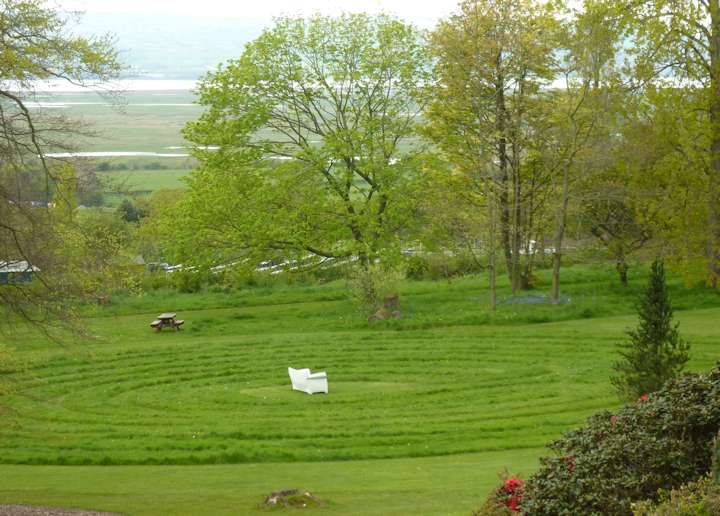 Further reading: The Purpose Driven Life: What on Earth am I Here For by Rick Warren
WALKING A SACRED PATH : Rediscovering the Labyrinth as a Spiritual Practice: by Lauren Artress
A Blessing:
May the road rise up to meet you.
May the wind always be at your back.
May the sun shine warm upon your face,
and rains fall soft upon your fields.
And until we meet again,
May God hold you in the palm of His hand.
(an old Irish blessing)
(Music Copyright: (C) 1997 StraightWay Music Eden's Bridge, "Awesome God")