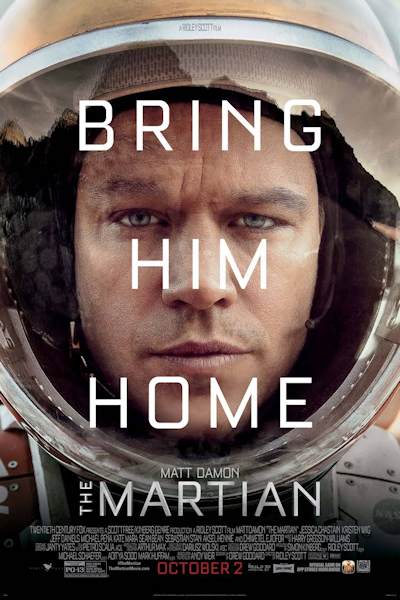 So much for a blog….  anyway thought I better start up again.
Watched The Martian last night – I know you probably have all seen it, so no spoilers there. Apart from the liberties with the ending in a crazy piece of Hollywood space opera they missed out the one quote that made the book so memorable at the end, where Andy Weir writes as the hero Mark Watney:
"The cost of my survival must have been hundreds of millions of dollars. All to save one dorky botanist. Why bother? …..
If a hiker gets lost in the mountains, people will coordinate a search. If a train crashes, people will line up to give blood. If an earthquake levels a city, people all over the world will send emergency supplies. This is so fundamentally human that it's found in every culture without exception. Yes there are assholes who just don't care, but they're massively outnumbered by the people who do. And because of that, I had billions of people on my side.
Pretty cool, eh?"
We've all seen the news broadcasts, the tears and cries of joy when the person is pulled alive from the ruined building. That's why it's called 'relief?'
It reminded me of what Jesus said to us in Matthew 18 (NRSV)
10 "Take care that you do not despise one of these little ones; for, I tell you, in heaven their angels continually see the face of my Father in heaven. 12 What do you think? If a shepherd has a hundred sheep, and one of them has gone astray, does he not leave the ninety-nine on the mountains and go in search of the one that went astray? 13 And if he finds it, truly I tell you, he rejoices over it more than over the ninety-nine that never went astray. 14 So it is not the will of your Father in heaven that one of these little ones should be lost.
We see a echo of our humanity in our God and an echo of God in our humanity, where created and creator sing in unity over the lost. There are of course some assholes who think they know better and some of them call themselves Christians!
Out of all of the billions in the world, I'm liking being found by God, and I can't forget the cost in blood, on a cross, all for one dorky me.
Pretty cool, eh?