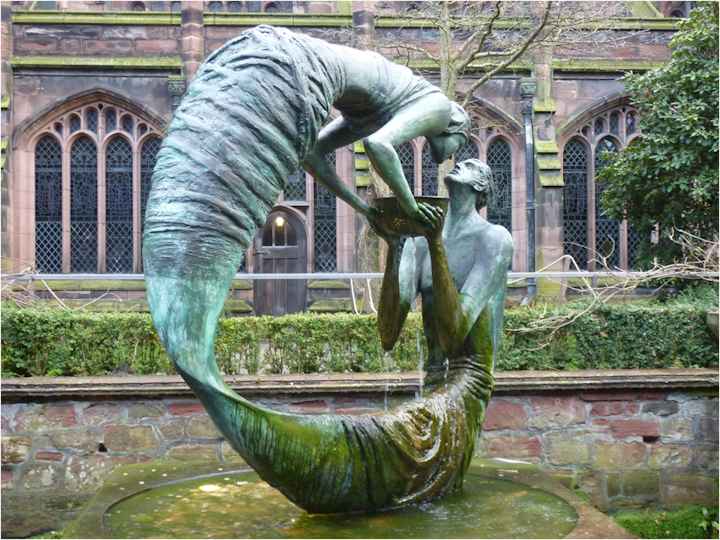 We were so grateful for the send off we had from our Church of the Good Shepherd when we set sail for Norfolk across the M6/A14 concrete sea. The sermon that day was on the "The Water of Life" and I was looking at the photograph I captured of the sculpture of the same name in the cloisters of Chester Cathedral when I saw something I had not noticed before and it seems such a good illustration of what the church, the people of course, had meant to us both.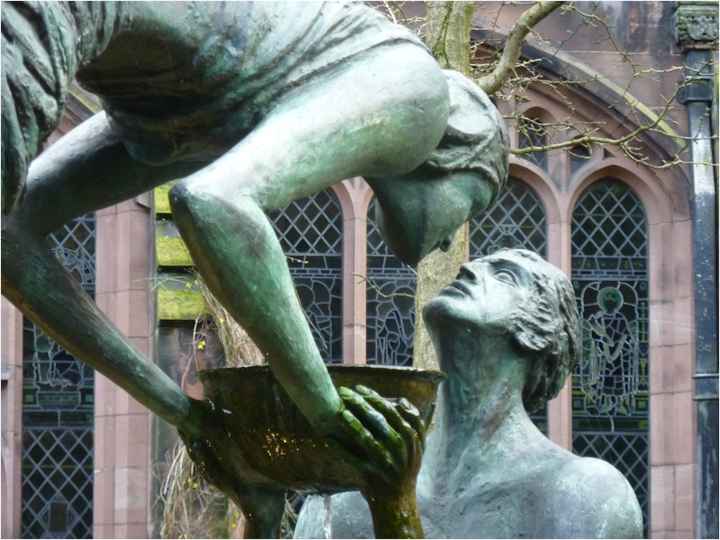 It is a very intimate sculpture and speaks boldly of the relationship Jesus gave to the Samaritan woman that filled her in such a way with his Spirit that she went out and without any of her own gifting brought back a harvest of people dressed all in white across the fields. But she did bring what she did have, in this sculpture, the bowl of water that Jesus had asked for. And in that intimate moment Jesus has his hands around hers taking what she offers in her own hands and lifting it beyond the ordinary with his own living water.
And the leader and the people of the Church of the Good Shepherd were to us the hands of Jesus, taking the small things we brought and enfolding us in their arms and giving back to us many fold what we might have given to them.  Truly a warm fellowship; gifted and inspired by God's Holy Spirit to demonstrate a God of love, and gracious living possibilities among the impossibilities of this world.