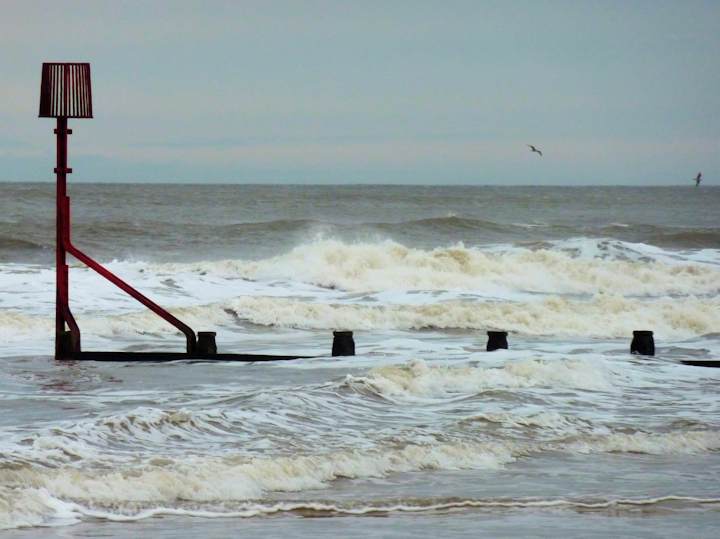 Train clattered,
Rain splattered,
Station heaving,
People weaving.
Fish battered,
With peas and chips plattered,
Full bellies,
Soggy wellies.

Bread on water,
Seagulls scattered,
Crazy crying,
Diving, flying.

Rain hatted,
Sandcastle battered,
Flags tattered,
Waves flattened!
Pennies flip-flappered,
Crazy Mirrors flattered.
Big dipper,
Pinball flipper.
Sun came out,
Popping the clouds.
Sky was blue.
Sea was blue.
Children chattered,
Beach huts unslattered.
Lying in the sun.
Having lots of fun.
We waved,
The sea waved,
God laughed,
We laughed.
Nothing else mattered.
Got home shattered!