If you stand beneath the tower between St Benedict's and St Margaret's you will find two stone coffins which held the bodies of monks and were discovered in an archaeological dig near the Chapter House. If you look out through the metal grating to the right you will see the remains of the Chapter House, just the gateway. Here the monks would gather daily for readings and talks. If you look straight out you will see a flat stone angled towards you. This marks the location of the monk's high altar and gives you an idea of the extent of the original abbey church. The stone is inscribed with the founder's name William d'Aubigny.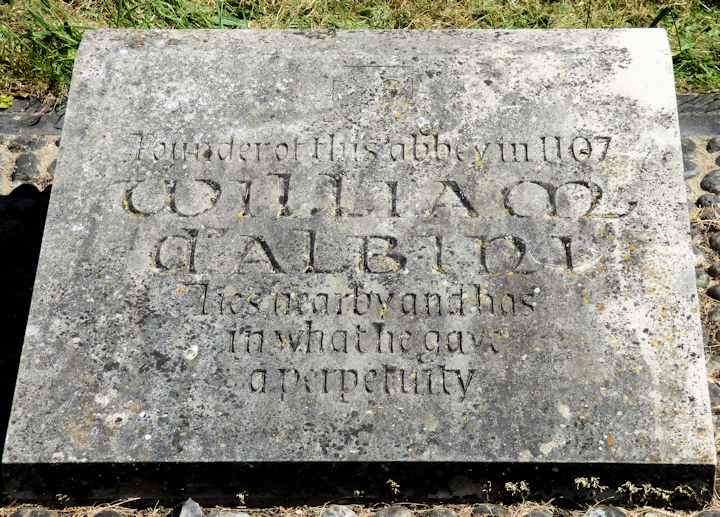 His wife Maud d'Aubigny was the first of the d'Aubigny burials at the priory. The records show that William attended her funeral there in some distress in 1125. You will read more about her when you go back to the tour.
The subsequent family were buried here from 1107 – 1243 whilst five William d'Aubigny's Earls of Sussex and later Arundel, were founders and benefators.
William I – Pincerna (honory butler to Henry I), Lord of Rising Lord of Buckenham – died 1139
William II – Earl of Lincoln c1138-40, Earl of Sussex known as Earl of Arundel (c1141-76), built Castle Rising
William III c1140-93) Earl of Sussex and Arundel
William IV c1193-1221 Earl of Arundel (1193-1221)
William V (c1200-24) Earl of Arundel (1221-24)
Hugh D'Aubigny ( 1215-43) died without issue and the estate was divided between four sisters Nicola, Cecily, Maud, Isabel (countess)buried at her own cistercian convent at Marham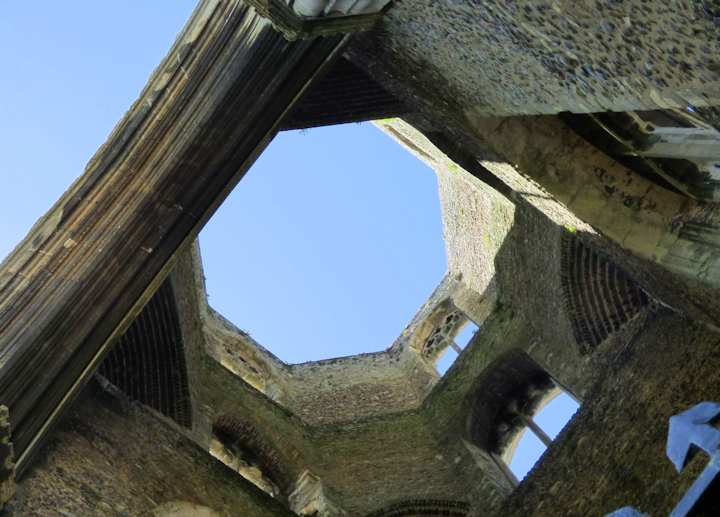 If you look above you now – you may need to peer around the wooden shelter that is constructed to protect you from any falling masonary chips – you will see that the top of the tower is octagonal, whilst the bottom is square – the symbolism of the font follows you here so that as you move up towards the heavens you come closer to God.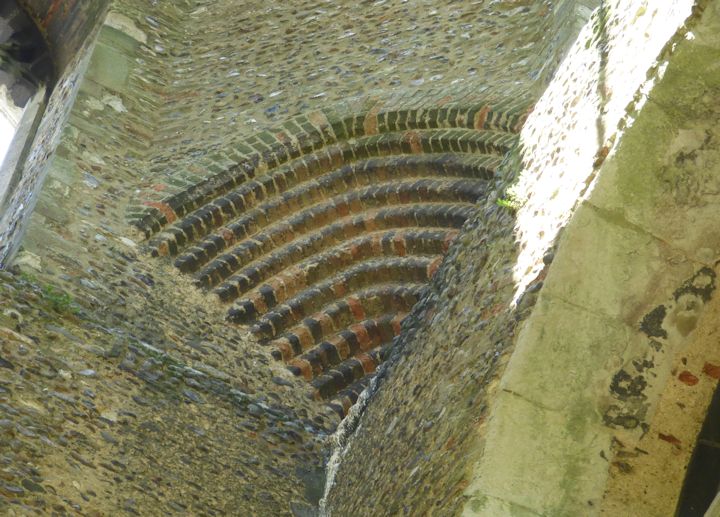 The piece of brickwork that takes any shaped tower to an octagon or a dome is called a squinch!