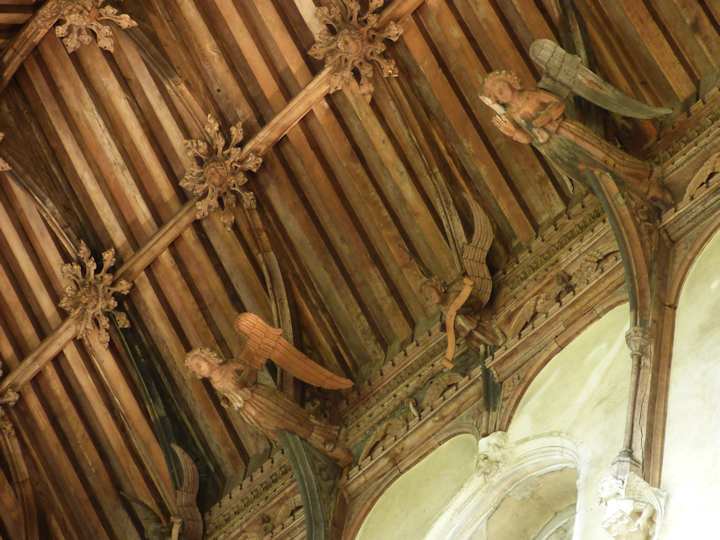 This is an English oak hammer-beamed roof adorned with angels and expensively, elaborately carved wooden bosses.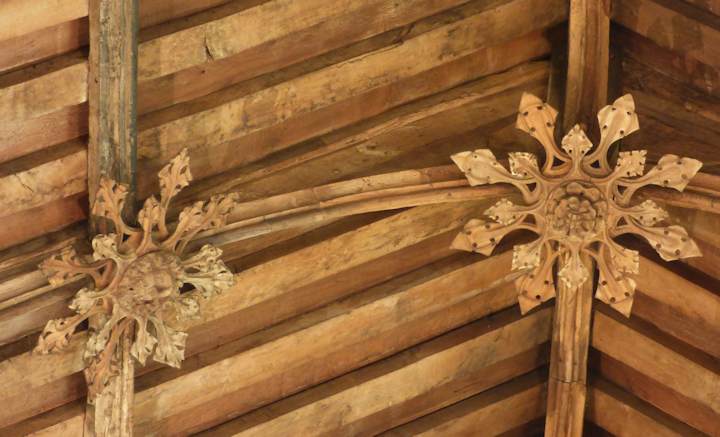 Dating from the middle of the 15th century when the roof was raised by the addition of an extra storey, it is one of those angel roofs that are relatively unique to East Anglia. The first such roof is in Westminster Hall, the work of Sir Hugh Herland, who was later commissioned to build Great Yarmouth harbour. Martin Rimmer in his book on angel roofs considers that it is perhaps not a coincidence that with so many of his artisans  in the region there are so many such angel roofs hereabouts.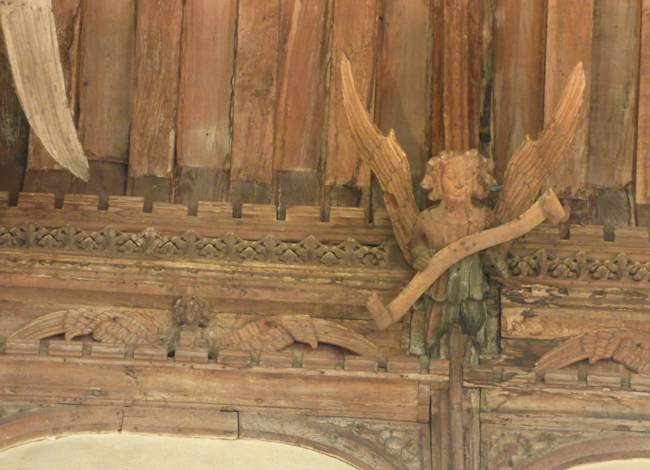 If you look carefully you will notice that there are more angels between these angels that watch over you, tucked away in the sides of the roof. On your tour of the Abbey you will meet a replica of one of the large angels and we'll talk more about angels then.