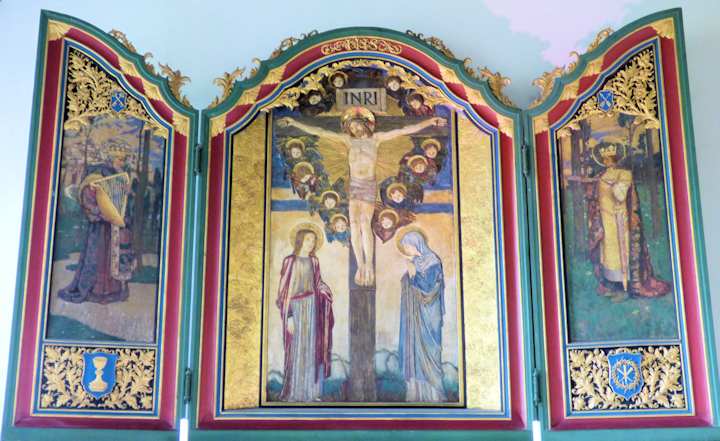 The aisle on your left and is called the Lady Chapel. Here you will find the Triptych, normally with its three panels open to view. Again it is a relatively modern faith artwork that does not look out of place in a medieval church and below a canopy which is unrelated to the Triptych.  This is an arts and crafts piece of artwork from the Bloomsbury Group, the painting by Dacres Adams and plasterwork by R Anning Bell.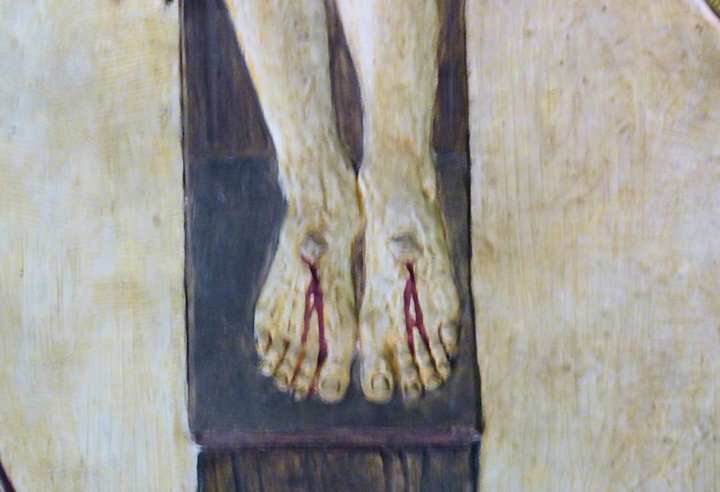 You can observe that it is different from many older paintings in that Christ is crucified with two nails in his feet and not the single one that is traditionally portrayed.
Above your head is the candelabra, a gift from Mrs Elizabeth Henry in 1712, it was moved here from the nave when the unpopular gas lights were introduced in the 1840s . If you have been to a Christmas service here by candlelight you will know how befitting such illumination is to a building designed to show the light of Christ against the darkness that gathers around us outside.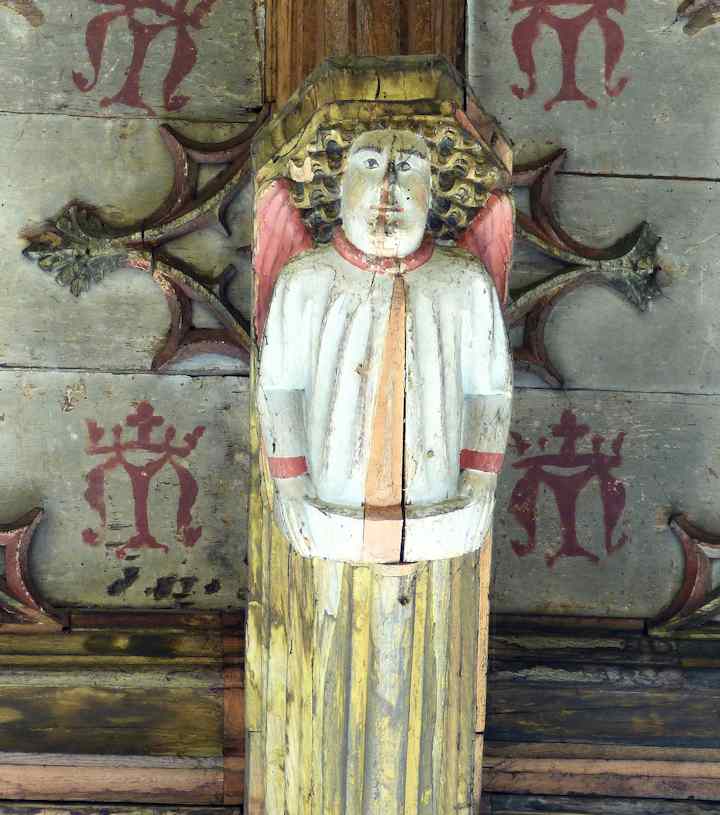 The roof here has paint! And so does at least one statue carved into it! The monogram Maria Regina is clearly visible in red paint over white wash. A carving mounted on the left of the roof as you face the Triptych also has paint, often called locally the painted lady, it is probably an angel as it has wings behind it. She, or he, probably it, as angels do not have a gender, highlights again the wealth of the medieval abbey. Because paint was imported from abroad it cost more to paint the statues that to carve them.

There are lots more interesting carvings on this roof, which is also made of English oak and hammer beam in construction from the middle of 15th century. The stone corbels supporting the roof are interesting to look at. See if you can find the grotesque woman carving, and the fox and goose and the piper stone supports.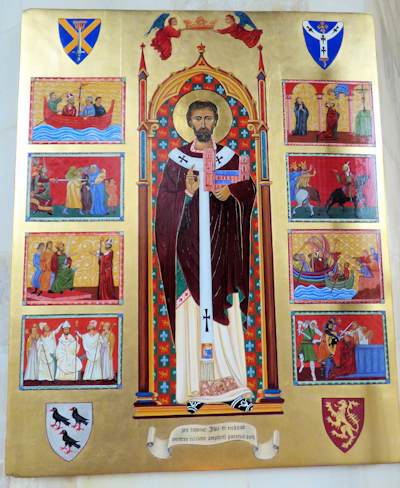 Near the Font, our next stop, your will see the Paschal Candle and the statue of Our Lady and Child, which, as well as the Altar screen, were both designed by Sir Ninian Comper